Constantly supplying internal organs with oxygenated blood, the aorta is the main artery in the human body, originating from the left ventricle of the heart and extending along the abdomen. The portion of the artery which crosses the chest region is medically known as the thoracic aorta, whereas the nether segment is referred to as the abdominal aorta.
Since a properly functioning aorta is vital to our health, any medical issue concerning it should be treated with the utmost care, as soon as possible.
A thoracic aortic aneurysm occurs when a section of the thoracic aorta becomes larger than 1.2 inches in diameter. However, it is generally enlargements exceeding 2 inches which pose a threat to your health, as they are very susceptible to rupturing. If a thoracic aortic aneurysm bursts and is not promptly attended to by a vascular surgeon, the risk of death is enormous. Regrettably, 50-80% of ruptured thoracic aortic aneurysms are fatal.
The aim of surgery is to prevent a problematic thoracic aortic aneurysm from bursting. It entails the placement of a stent graft – a self-expanding fabric tube covered with metal mesh – inside the aneurysm by surgeon Alexander Marmureanu, which will reinforce the inner wall of the aorta and halt further enlargement. This can be achieved by using a traditional approach (open repair surgery) or a minimally invasive approach (endovascular repair surgery). Only after a thorough medical examination will we be able to tell you which procedure is best-suited for your particular condition. There are multiple key factors which need to be assessed, such as the exact location of your aneurysm on the thoracic aorta, your anatomy, as well as your overall health. Some of the preoperative tests you may have to undergo at the California Heart & Lung Surgery Center are:
thoracic ultrasound
computed tomographic angiography (CTA)
a CT or MRI scan
echocardiogram
blood tests
a chest X-ray
Open Thoracic Aortic Aneurysm Repair Surgery
This is the traditional surgical approach for treating thoracic aortic aneurysms. After you receive general anesthesia, a 5-6 inches incision is made in the left side of your breastbone to gain access to the aorta. Dr. Marmureanu temporarily stops blood flow in the affected segment of your aorta by placing a clamp above the aneurysm and another below it. Over the course of the surgery, your organs continue to receive blood, as circulation will be artificially maintained with the aid of a mechanical pump. Subsequently, the aneurysm is replaced with a stent graft, which the surgeon will securely sew in place with high-quality stitches.
Following replacement, blood flow is restored and your incision is eventually closed with sutures. A sterile dressing is going to cover it for several weeks, until the wound heals completely. The duration of open repair surgery ranges between 2 and 4 hours, depending on the complexity of the aneurysm, as well as on whether any complication arises during the procedure.
Endovascular Thoracic Aortic Aneurysm Repair Surgery
While endovascular surgery is a minimally invasive procedure, which implies a shorter recovery period and a significantly lower risk of postoperative complications, it is generally not a suitable treatment approach for patients with incompatible anatomy or a particularly complex thoracic aortic aneurysm. Before undergoing surgery, the anesthesiologist at the California Heart & Lung Surgery Center will administer you local or general anesthesia, depending on your general health and personal preference. A needle puncture is made in your groin region, through which a catheter – a thin, flexible tube – is threaded until it reaches the aneurysm. By virtue of fluoroscopy, the operating team will constantly monitor the movement of the catheter through your blood vessels. The tube is injected with a special dye which appears on X-rays during insertion and thereby, your surgeon will be able to observe its track in real time throughout the entire procedure.
Once the catheter is inside the aneurysm, the surgeon will measure the aortic enlargement and prepare it for the placement of the stent graft. The stent graft is subsequently delivered to the aneurysm via the catheter, which functions as a rail. After placing it inside the weakened portion of your aorta, the surgeon carefully expands the device, which will prevent the aneurysm from growing further by taking the pressure off the aortic wall. Finally, your puncture is closed with a plug. Endovascular surgery for the treatment of thoracic aortic aneurysms takes approximately 2 hours to complete.
Our Locations in Los Angeles
---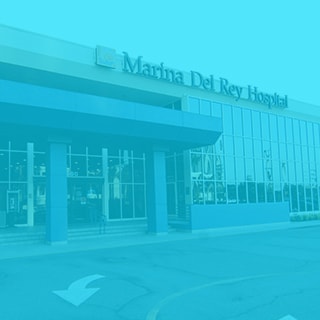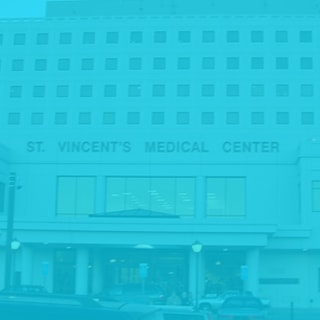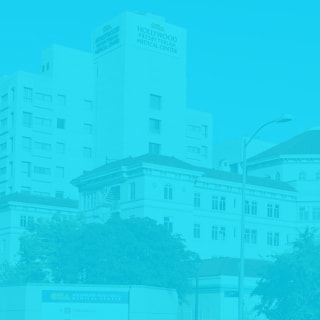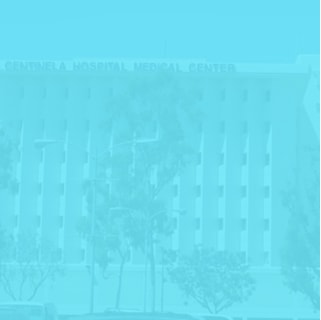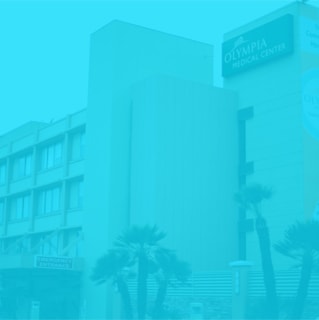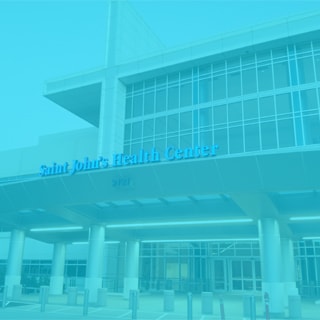 Who Needs Thoracic Aortic Aneurysm Surgery
---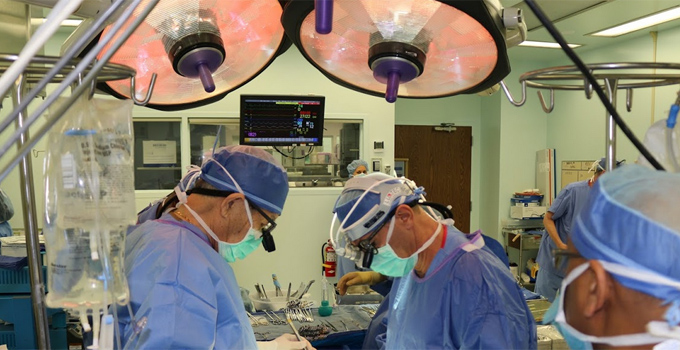 Only thoracic aortic aneurysms with a diameter of over 2 inches require surgery, as they are very susceptible to rupturing. The purpose of surgical treatment is to prevent aneurysms from bursting. Since the aorta is the largest artery in the human body, a burst aneurysm will produce tremendous internal bleeding in a very short time, hence the high rate of mortality.
People over the age of 65 are most prone to developing a thoracic aortic aneurysm. It is worthy of note that thoracic aortic aneurysms tend to gradually increase in size, which inevitably heightens the risk of rupture over the years. If you were diagnosed with a thoracic aortic aneurysm, it is crucial to monitor the rate at which it grows by annually undergoing ultrasonography. Both surgical approaches can successfully repair thoracoabdominal aortic aneurysms, which occur in the midsection of the aorta, as well.
What to Expect After Thoracic Aortic Aneurysm Surgery
---
Following open thoracic aortic surgery, you will be moved to the intensive care unit, where you will be constantly monitored by medical professionals for one or two days. You will generally be discharged from the hospital within a week. While you are hospitalized, you will be intubated for the first few days to promote a safe and effective recovery. Thus, you will notice two or more of these tubes attached to your body:
a breathing tube is attached to your airways, which will be removed shortly after the effects of anesthesia wear off
an IV line in your arm, through which you receive fluids and medication
pressure monitor lines attached to your veins and arteries, which monitor the activity of your heart and other vital signals
a urinary catheter, which will be removed when you are able to use the restroom on your own
one or multiple catheters inserted through your incision, with the aid of which excessive fluid will be drained from your chest cavity
You will also be given pain-relieving medicine to improve your pain and discomfort, antibiotics to prevent infection, as well as anticoagulants while you are hospitalized. Complete recovery is achieved in approximately two months, during which you will need to pay special attention to a series of aspects in order to speed up the recovery process and avoid postoperative complications. Consequently, your physician will suggest the following:
Quit smoking or at least limit your tobacco use. However, it is not recommended to give up smoking within two weeks prior to your surgery, as quitting is usually associated with an increased production of mucus which will make you cough more often and thus intensify your postoperative pain.
You will be more aware of your heartbeat. This is absolutely normal after thoracic aortic surgery, as the heart will remain temporarily attached to your sternum, which will amplify the sound. If you are bothered by this symptom, you can buy a sound diffuser.
Maintain a healthy diet low in fats and cholesterol. If you are overweight, you will be guided towards an efficient weight loss program.
Exercise or engage in sports regularly as soon as you are allowed to practice physical activities to keep your heart and blood vessels healthy.
Take your medication for as long as it is required after the intervention.