Prior to undergoing surgery, your peripheral artery disease needs to be thoroughly assessed atthe  California Heart & Lung Surgery Center so that we will be able to opt for the most efficient treatment approach. Consequently, you will be asked to undergo a series of diagnostic tests and procedures, which will help us evaluate every aspect of your condition. The most commonly employed tests for peripheral artery disease include:
segmental blood pressure test
pulse volume recording
MRA-magnetic resonance angiography
CTA-computed tomographic angiography
Duplex ultrasound
angiography performed with the aid of X-rays
Once you are deemed eligible for lower extremity bypass surgery, the date of your intervention will be chosen. You will first receive general or local anesthesia, depending on your overall health and personal preference. The primary goal of this procedure is to create an alternative path (a bypass) through which blood will properly reach the lower region of your body. Dr. Marmureanu will collect a section of one of your healthy veins (the greater saphenous vein, located between your groin area and your foot, is typically used) which will serve as a graft or, if this is not possible, a synthetic graft made of fabric or plastic will be employed instead. The proper surgery begins afterwards.
An incision of 4-8 inches is made in your groin or leg region near the blocked artery. One end of the graft will be attached above the obstruction, while the other will be placed bellowed it. This way, a detour is created around the affected portion of your artery so that blood will be able to travel through the lower area of your body. At the end of the intervention, your incision will be securely closed with sutures (stitches) and a sterile dressing will cover the wound until it heals. Depending on the complexity of your condition, the duration of the procedure may range between 2 and 6 hours.
Our Locations in Los Angeles
---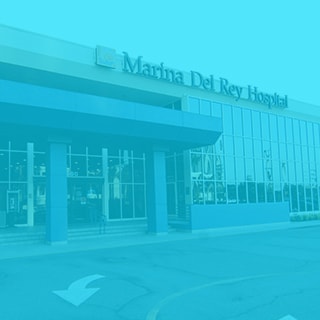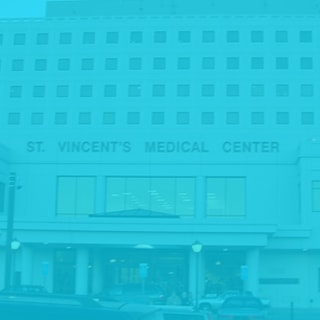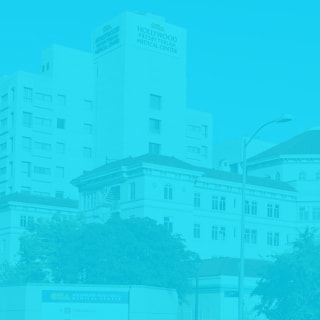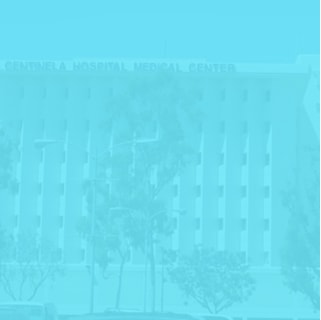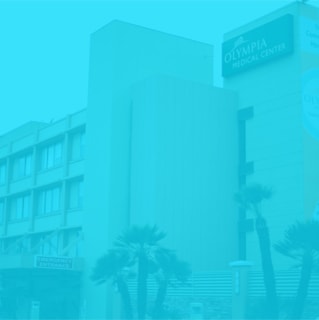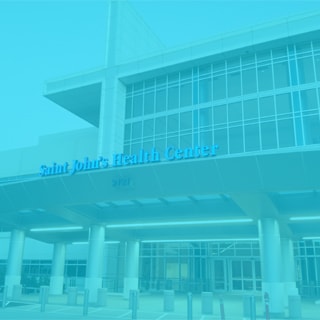 Who Needs Lower Extremity Bypass Surgery
---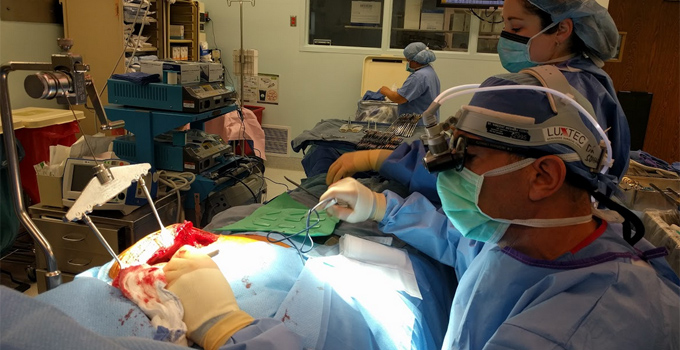 Patients diagnosed with peripheral artery disease (atherosclerosis) can benefit from lower extremity bypass surgery. However, this procedure is only recommended when distressing symptoms such as pain and non-healing ulcers accompany one's condition, as well as when non-invasive surgical approaches failed to alleviate them.
Patients who cannot undergo less invasive treatments such as stenting or angioplasty are also eligible for lower extremity bypass surgery.
Some of the most significant benefits of this procedure are:
normal blood flow to the lower region of the body is restored
the patient does not experience any distressing symptoms following surgery
the risk of stroke, heart attack, and critical limb ischemia is considerably reduced
What to Expect After Lower Extremity Bypass Surgery
---
Following your lower extremity bypass surgery, you will be moved to the intensive care unit, where your vital signs will be constantly monitored. The entire hospitalization time may vary between 3 and 10 days, depending on how fast you seem to recover and whether complications occur. Pain is absolutely normal for a few days or weeks after the intervention and you will be given pain-relieving medicine, which will alleviate it. In addition to pain killers, you will also receive antibiotics to prevent postoperative infections and antiplatelet medication such as aspirin, which will decrease the risk of blood clots forming.
During your hospital stay, you will be intubated to promote effective and safe recovery. Thus, you will notice some or all of the following tubes attached to your body, which will usually be taken out after several days:
a Foley catheter (a thin, flexible tube) which will collect urine until you are able to use the bathroom on your own
an IV line in your arm which will supply your bloodstream with fluids and medication
one or multiple drainage tubes inserted in your incision to help eliminate excess fluid accumulated in your leg or groin area
Full recovery is generally achieved in approximately 2 months. However, it is highly recommended to pay special attention to the following aspects, which can speed up your recovery process to a great extent:
Be physically active by exercising, walking or engaging in low-intensity sports. You will be encouraged to sit and walk the next day after your surgery to prevent the forming of blood clots. You should also keep your leg elevated while sitting in order to avoid swelling. However, you always need to discuss with your physician first what activities you are allowed to perform safely after the intervention.
Quit smoking. Giving up tobacco use will benefit the health of your circulatory system tremendously and will also help prevent the developing of other obstructions in your arteries.
Monitor your food intake, as well as the type of food you eat, permanently. Include a lot of fresh fruits, raw vegetables and whole grains in your diet and limit your intake of products high in cholesterol and saturated fats to maintain your vascular system healthy.
Go to all follow-up appointments. This could be crucial if complications occur during your recovery period (which is typically rare), as such issues can easily be detected by undergoing the tests and examination procedures you will be suggested by your doctor.
Take care of your incision by regularly changing the dressing and avoid wetting it until it heals completely.