The term aneurysm refers to the abnormal enlargement of a blood vessel. Arteries are most susceptible to aneurysms, particularly the aorta. As the main artery in the human body, the aorta is responsible for delivering oxygenated blood to our internal organs and extremities. It originates from the heart and extends to the abdomen, where it splits into two smaller arteries, known as the common iliac arteries.
Depending on the body region it crosses, the aorta has two segments: thoracic and abdominal.
Aneurysms which develop on the latter are medically known as abdominal aortic aneurysms and are preponderantly diagnosed in people over the age of 55.
There are multiple causes for abdominal aortic aneurysms, such as high blood pressure, tobacco smoking, atherosclerosis, infection, diabetes, and severe injuries to the abdomen. 
Since they are very prone to rupture, which is often fatal, abdominal aortic aneurysms with a diameter exceeding 2 inches require repair surgery. The aim of aortic aneurysm surgery is to attend to the enlargement by placing a stent graft – a small, expandable fabric tube covered with metal mesh – inside of it. Thereby, the device will prevent the problematic section from further growth, as it reinforces the inner wall of the aorta. However, approximately 50% of abdominal aortic aneurysms cannot be repaired using a standard stent graft due to unfavorable anatomy or complexity. Fortunately, fenestrated and branched stent grafts are available, whose most significant benefit is that they allow patients with extremely complex abdominal aortic aneurysms to undergo minimally invasive surgery. These devices can successfully be employed for the repair of thoracoabdominal aortic aneurysms as well, which involve the mid segment of the artery.
Abdominal aortic aneurysm repair surgery can be open or endovascular. Which procedure is suitable for you will depend on the location of the aneurysm, your anatomy, as well as your general health. Nevertheless, before abdominal aortic aneurysm surgery, you have to undergo a thorough medical examination at the California Heart & Lung Surgery Center so that we can determine which treatment approach would be the most effective for your particular condition. The tests and procedures Dr. Alexander Marmureanu may order for you include:
abdominal ultrasound
computed tomographic angiography (CTA)
a CT or MRI scan
blood tests
Open Repair Abdominal Aortic Aneurysm Surgery
The traditional surgical treatment of abdominal aortic aneurysms is open repair surgery. After you receive general anesthesia, a large incision (of 5-6 inches) is made across your abdomen to expose your aorta. Surgeon Alexander Marmureanu will prevent blood from flowing through the segment which requires treatment by placing two clamps on it: one above the aneurysm, and the other below it. Subsequently, a small incision is made in the aorta.
Plaque deposits and blood clots are carefully removed from the inside of the aneurysm to prepare the aortic wall for the placement of the stent graft. Then, the stent graft is inserted in the aneurysm and the surgeon securely closes the aorta with stitches. Finally, they restore blood flow in the artery by removing the clamps and the large incision across your abdomen is also closed with sutures. A sterile dressing will cover it to protect the wound from infection. The duration of open repair surgery for abdominal aortic aneurysms is 2-4 hours.
Endovascular Abdominal Aortic Aneurysm Repair Surgery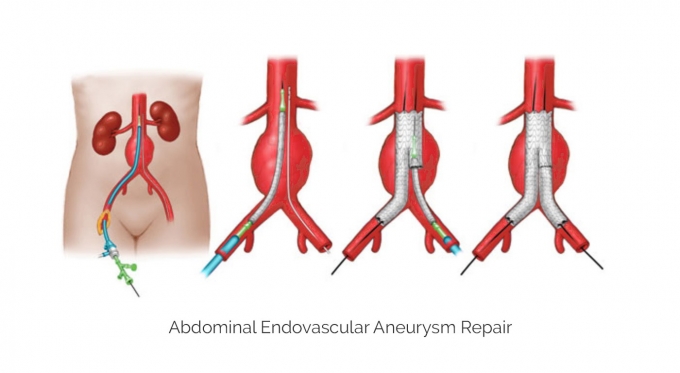 As a minimally invasive treatment approach, endovascular repair surgery for abdominal aortic aneurysms has a series of substantial benefits, including shorter recovery time. The surgeon carries out the repair of the aneurysm by directly accessing the inside of your aorta. Before the procedure, you will receive local or general anesthesia, depending on your preference and general health. Two needle punctures are made in your groin and a catheter – a thin flexible plastic tube – is subsequently inserted through each of them in order to reach the aneurysm.
Afterward, a special dye is injected into the catheters, which will allow the operating team to permanently observe the location and movement of the tubes inside your aorta with the aid of X-rays. The stent graft is threaded through your blood vessels with the help of the catheters. When the stent graft reaches the aneurysm, the surgeon will expand it. Finally, the catheters are taken out and each needle puncture is covered with a sterile dressing. Endovascular repair surgery for abdominal aortic aneurysms takes between 1.5 and 2.5 hours to be completed.
Our Locations in Los Angeles
---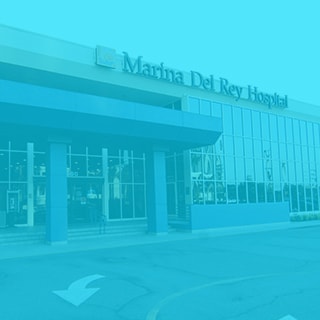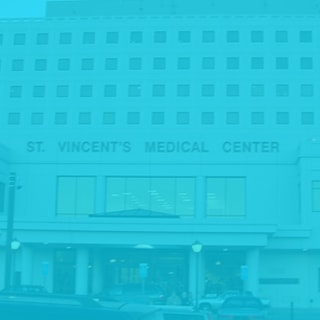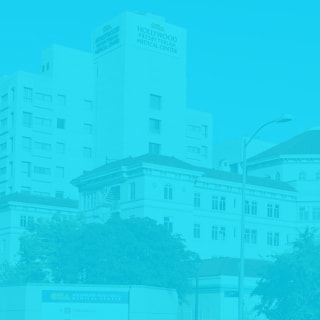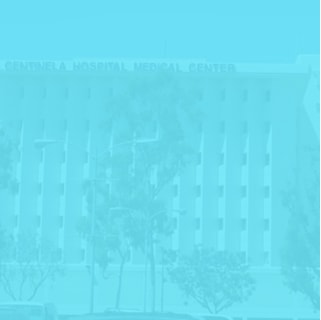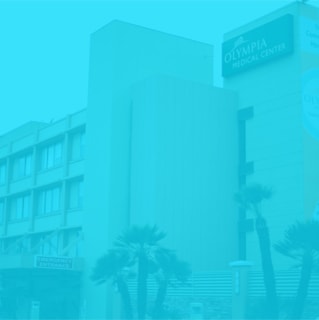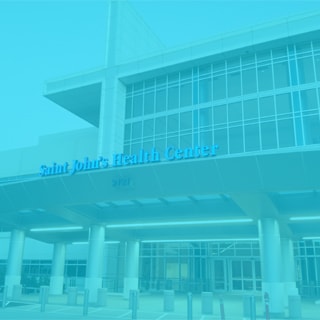 Who Needs Abdominal Aortic Aneurysm Surgery
---
Patients whose abdominal aortic aneurysm has a diameter exceeding 2 inches are strongly advised to consider repair surgery, as the risk of a rupture occurring in the near future is very high. It is important to note that abdominal aortic aneurysms continue to grow in size over the years. The larger aneurysms become, the more chances of bursting they have, which is bound to result in death unless immediately taken care of by a skilled surgeon. Repair surgery is performed to avoid the rupture of abdominal aortic aneurysms.
What to Expect After Abdominal Aortic Aneurysm Surgery
---
Irrespective of the surgical approach used to treat your aneurysm, you will be moved to the intensive care unit after the intervention, where you will spend from several hours to one day. Your vital signs will be regularly monitored by medical professionals. Subsequently, you will be moved to a recovery facility. The entire duration of your hospital stay will depend on what type of surgery you underwent: for traditional surgery, you will be hospitalized for 4 to 10 days, while endovascular repair entails a shorter hospitalization time of one to three days.
In the hospital, you will be administered pain relieving medicine and antibiotics and will also be intubated. Consequently, you will have some or all of the following tubes attached to your body:
a urinary catheter (a thin, flexible tube) which will collect urine until you are able to use the restroom on your own
an IV line in one of the veins in your arm through which you will receive fluids and medication
one or more drainage tubes inserted in your incision to help eliminate excess fluid from the area of your surgery
Full recovery is achieved in 2 to 3 months for open repair surgery, while the recovery period is significantly shorter for the minimally invasive procedure (approximately one month). Nevertheless, it is important to know that you can speed up your recovery to a great extent by paying attention to the following aspects:
Avoid intense workout sessions, weight lifting, and sports which require a lot of physical effort during your recovery. However, it is highly recommended to be physically active as you start feeling better by opting for low-intensity activities. You should always discuss with your doctor before engaging in any physical activity.
Do not postpone or cancel your follow-up appointments.
Change the dressing on your incision regularly to prevent its infection and avoid wetting it until it healed thoroughly.
Eat healthily. Include whole grains, fresh fruits, and raw vegetables in your diet and avoid foods high in cholesterol, saturated fats, sugar and salt.
Take the medication you were prescribed for as long as you are supposed to so that you avoid complications.