The aim of lung volume reduction surgery is to decrease the size of an over-inflated lung in order to allow the other, which is often more healthy and functional, to expand.
During this intervention, approximately 25% of an affected lung is removed.
The distressing symptoms the patient experienced prior to surgery, such as shortness of breath, are significantly improved. Nevertheless, before you are recommended lung volume reduction surgery, you will be required to undergo a series of diagnostic tests and procedures, which will help surgeon Alexander Marmureanu accurately assess the severity and complexity of your condition.
The most frequently used tests to determine whether you are eligible for this procedure at one of our LA locations include:
cardiopulmonary exercise test
blood tests, including arterial blood gas (employed to measure the levels of carbon dioxide and oxygen in your blood)
chest X-rays
oxygen titration
a CT scan
cardiac stress test
various tests which will evaluate your pulmonary function
After you are deemed a suitable candidate for lung volume reduction surgery, we will choose the date of the intervention and you will also receive all the information you need regarding how to properly prepare for the procedure. On the day of your surgery, you will first be put under general anesthesia by the team at the California Heart & Lung Surgery Center. If you undergo the traditional, open-chest procedure, a larger incision will be made in your chest bone to gain access to the lungs, while the minimally invasive surgical approach entails 3 to 5 small incisions in the same region through which the thoracoscope (a thin, flexible tube with a fiber optic camera attached) and the required medical instruments will be introduced. One or both of your lungs can be attended to during lung volume reduction surgery, depending on how severely damaged the organs are.
It is important to remember that not all patients suffering from emphysema can qualify for the minimally invasive approach. Extremely complex cases are more efficiently treated by undergoing traditional surgery (sternotomy). After the removal of damaged pulmonary tissue, your incision will be securely closed with stitches and a sterile dressing will be placed over your wound to prevent infections until it heals completely.
Our Locations in Los Angeles
---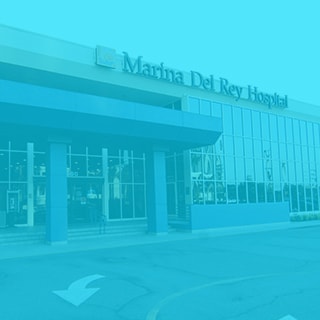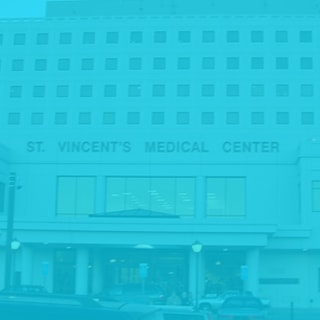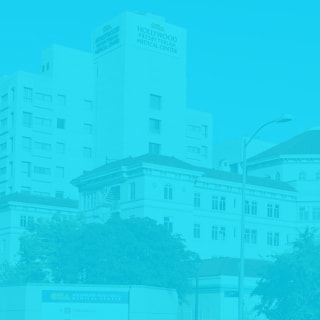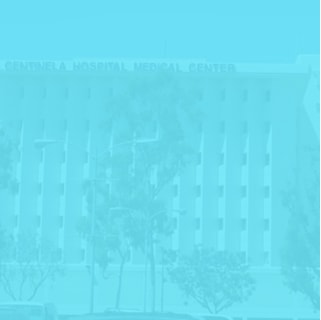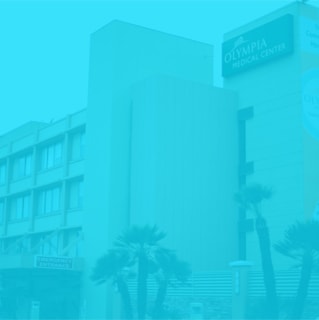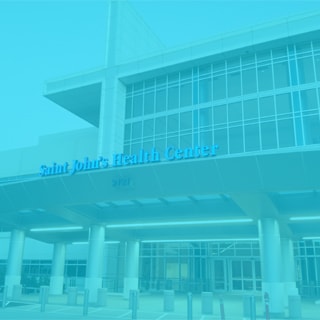 Who Needs Lung Volume Reduction Surgery
---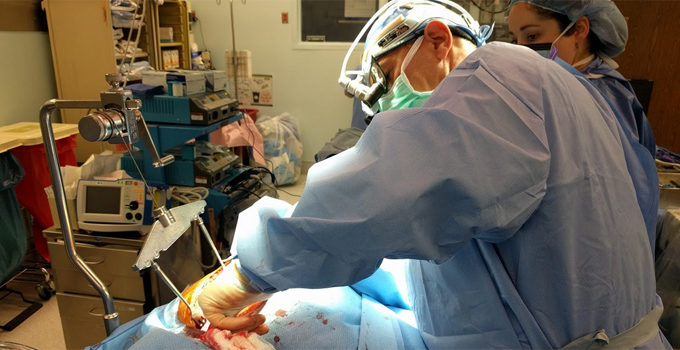 Lung volume reduction surgery can effectively treat emphysema, a chronic obstructive pulmonary disease accompanied by severe dyspnea (shortness of breath). In order to ensure a satisfactory outcome of the intervention and avoid serious complications, only patients who meet the following criteria will be considered suitable candidates:
patients who, despite having quit smoking for at least 4 months, are still affected by distressing symptoms caused by emphysema
patients who are able to regularly attend a pulmonary rehabilitation program before and after the surgery
patients who do not suffer from additional severe health conditions, which may prevent them from successfully undergoing lung volume reduction surgery
patients whose emphysema qualifies for surgical treatment (the damaged regions of the lung must be significant in terms of size and defective functioning)
More specifically, the groups of patients who tend to benefit the most from lung volume reduction surgery are:
patients diagnosed with predominantly upper lobe emphysema who have high exercise capacity
patients with predominantly upper lobe emphysema who experience low exercise capacity
patients suffering from non-upper lobe emphysema accompanied by low exercise capacity
What to Expect After Lung Volume Reduction Surgery
---
Following surgery, you will be moved to the intensive care unit in the hospital, where medical professionals will regularly check your vital signs. Lung volume reduction surgery typically requires you to spend 5 to 10 days hospitalized until partial recovery is achieved. During this time span, you will be given pain relievers to alleviate your postoperative discomfort and antibiotics, which will prevent infection. You will also be intubated over the course of your hospital stay. Some of the following tubes will be attached to your body:
a urinary catheter inserted in your bladder to collect urine until you are able to use the restroom on your own
one or multiple drainage tubes which will help eliminate excess fluid and air in your chest cavity
an IV line in your arm, through which your bloodstream will be supplied with fluids and medicine
You will experience full recovery within 3 to 4 months, depending on the severity of your initial condition, as well as on the type of surgery you underwent (traditional or minimally invasive). It is essential you attend pulmonary rehabilitation regularly after 4-6 weeks. The aim of this program is to restore the proper functioning of your lungs and it is crucial for recovery.
Additionally, you can speed up your recovery to a great extent by taking into account the following suggestions, which you will also receive from your physician:
Quit smoking to maintain the health of your lungs and avoid further damage.
Avoid intense workout sessions, weight lifting and sports which require a lot of physical effort during your recovery. However, it is highly recommended to be physically active as you start feeling better by opting for low-intensity activities. You should always discuss with your doctor before engaging in any physical activity.
Eat healthy. Include whole grains, fresh fruits and raw vegetables in your diet and avoid foods high in cholesterol, saturated fats, sugar and salt.
Attend pulmonary rehabilitation programs on a regular basis as soon as you are able to, in order to promote a fast and complete recovery process.
Take the medication you were prescribed for as long as you are supposed to so that you will avoid complications.